6 reasons to buy health insurance at a young age
Jul 28, 2022
Health insurance – which is both, an investment and a support for healthcare – is often left to be planned for later in life. This is because we do not think about the repercussions of ailments until they start to affect us. Insurance companies, on the other hand, always insist on starting early as getting insurance at an early age has many benefits. Although it is not mandatory in India to have health insurance, it is important to be pragmatic when it comes to protecting oneself and loved ones. Reportedly, the total health premium of the industry has risen by 26 per cent, to Rs. 66.167 crore till February 2022.
What is Health Insurance?
Health insurance is quite similar to the additional insurance we add while purchasing a mobile phone. We assume that we do not need to purchase insurance until we are of age, but in reality, it is imperative to be prepared at all times, irrespective of age or gender. There are various types of health insurances available in India.
There are different types of health insurance plans. They are —
Individual Health Insurance Policy that covers hospitalization expenses and other expenses like pre and post-hospitalization expenses
Critical Illness Insurance Policy (Major Disease Insurance Policy) is a policy that covers listed Critical Illnesses or Major Diseases, and the premiums are very reasonable. This policy can be taken as an additional cover with a base policy
Top Up Health Insurance Policy is a special type of insurance policy that covers hospitalization expenses over a threshold limit like Rs. 3.00 lakhs or 5.00 Lakhs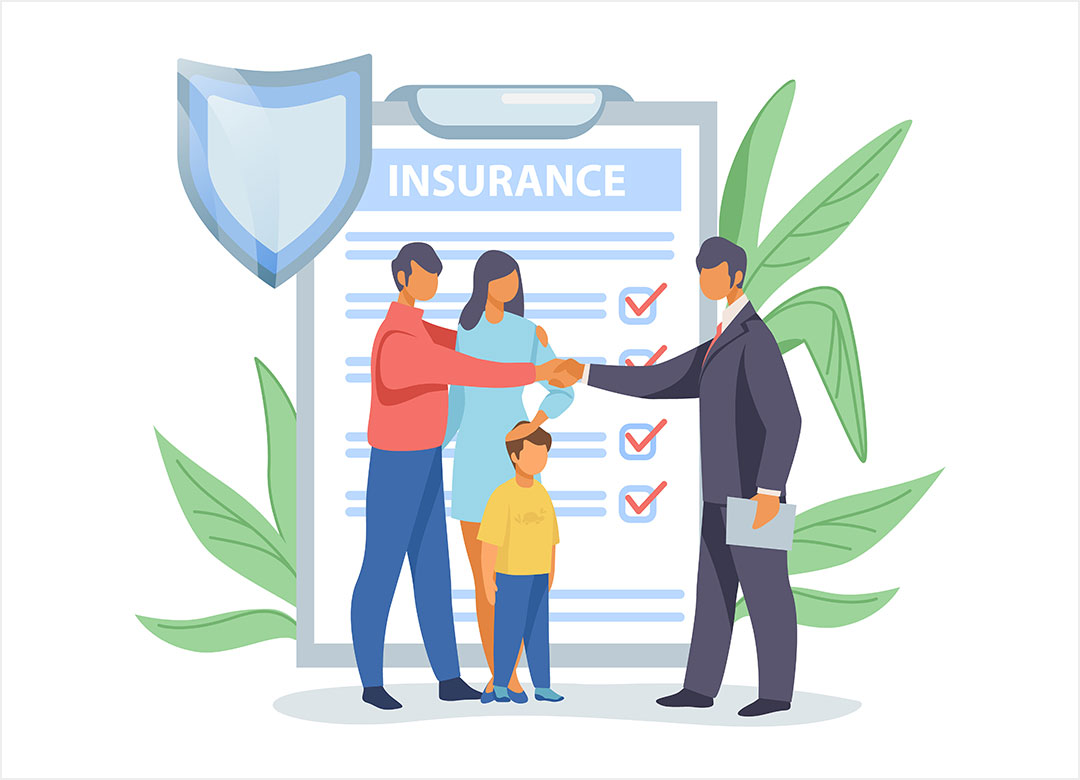 Family Floater Health Insurance Policy covers hospitalization expenses and other expenses like pre and post-hospitalization expenses for the insured members for the sum insured floating on the entire family.
Health Insurance Policy for Senior Citizens are specially designed plans for Senior Citizens as the entry age is restricted under regular health insurance plans
A health insurance plan gives the policyholder the required assistance during medical emergencies. The insurance company helps the insured with medical expenses incurred.
Here are six reasons to purchase health insurance in the early 20s.
Lesser Premium
The premium for any health insurance plan primarily depends on the sum assured. Nonetheless, the premium is also determined by the insured's age, gender, cover-up required, add-ons, and personal habits such as consumption of tobacco/alcohol. The assumption for offering lower premium rates to young insured is that the health might decline over a while, and the probability of the insured event can happen prior. Insureds can take advantage of this logic to get a lower premium throughout the payment period if they purchase in their early 20s instead of early 30s.
Insurance company favors those purchasing health insurance at a young age. They offer better and wider coverage as the risk is much lower. So for a relatively lower premium, the policyholder can add different coverages such as critical illness to the policy without heavy premium.
Benefits of Compounding
If the policyholder did not claim any expenses in the previous year, insurance companies offer a 'no claims bonus'. When a health insurance policy is purchased at a young age, there is higher change of the bonus accumulating in the long run. If the policyholder starts the premium at 21 instead of 31 without any claims, there is already ten years' worth of cumulative bonus.
Tax Benefit
One of the most significant advantages of health insurance is the tax benefit. Insureds can claim a deduction of the life insurance premium paid as per the provisions of Section 80C. The premiums paid towards life insurance for self, spouse, or children are eligible for claim deduction up to Rs. 1.5 lakh under Section 80C. The actual deduction is up to 10% of the minimum capital sum assured or premium paid, whichever is lower. However, one point to remember is that this claim is availed only by those following the old tax regime.
Lower Chances of Rejection
Health insurance depends on the physical fitness of the insured. As we age, risk factors such as critical illness, surgery, or other illness that affect the health of the guaranteed rise. At a younger age, it is assumed that there is no underlying reason or risk that can cost the insurance company, provided the insured has a clean bill of health. This lowers the chances of the insurance company rejecting the application.
Financial Planning
Health insurance is not just for protecting oneself against medical expenses. It is also considered as a step in financial planning. When an individual has adequate financial coverage to handle unexpected medical expenses, it becomes easier to focus on creating wealth through other long-term investments.
Points to Remember
Here are a few recommendations to keep in mind when purchasing health insurance.
Understand the features and benefits of the policy, premium, and claims process at the time of purchase. For example, certain health insurance policies have minimum and maximum age limits
Conduct research about the premium and coverage. Check for deductibles, co-payment, sublimit clauses before purchasing the policy
Health insurance policies have a waiting period. The time varies depending on the company and the policy. It applies to pre-existing illnesses that one may have before buying the policy
Understand the 'No-claim-bonus' in your health insurance policy
Insurance purchase is a process that needs complete understanding and proper planning. While several online portals offer hassle-free purchase options, one must be fully aware of the nuances of the health insurance policy before finalizing a policy.